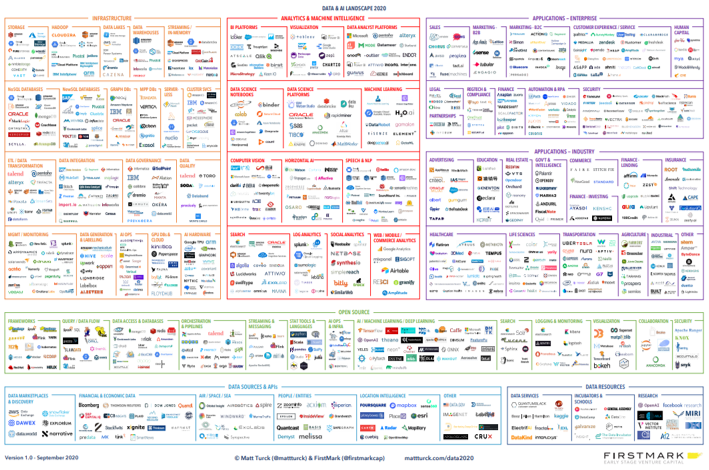 In a year like no other in recent memory, the data ecosystem is showing not just remarkable resilience but exciting vibrancy.
When COVID hit the world a few months ago, an extended period of gloom seemed all but inevitable. Yet, as per Satya Nadella, "two years of digital transformation [occurred] in two months". Cloud and data technologies (data infrastructure, machine learning / artificial intelligence, data driven applications) are at the heart of digital transformation. As a result, many companies in the data ecosystem have not just survived, but in fact thrived, in an otherwise overall challenging political and economic context.
Perhaps most emblematic of this is the blockbuster IPO of Snowflake, a data warehouse provider, which took place a couple of weeks ago and catapulted Snowflake to a $69B market cap company, at the time of writing – the biggest software IPO ever (see our S-1 teardown). And Palantir, an often controversial data analytics platform focused on the financial and government sector, became a public company via direct listing, reaching a market cap of $22B, at the time of writing (see our S-1 teardown).
Continue reading

"Resilience and Vibrancy: The 2020 Data & AI Landscape"