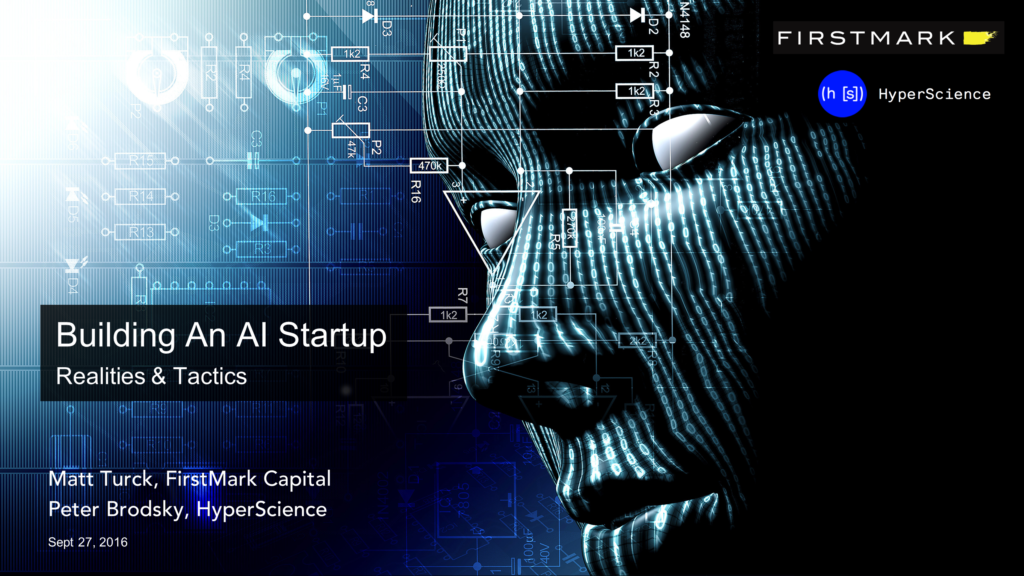 Artificial intelligence is, of course, all the rage in tech circles, and the press is awash in tales of AI entrepreneurs striking it rich after being acquired by one of the giants, often early in the life of their startups.
As always, the reality of building a startup is different, especially when one aims to build a self-standing company for the long term.  The path to success in AI requires not just technical prowess but also careful thinking and execution through a range of strategic and tactical questions that are specific to this domain and market.
One possible framework to think through these topics is this "5P"list: Positioning (finding blue ocean), Product, Petabytes (data), Process (social engineering) and People.
Continue reading "Building an AI Startup: Realities & Tactics"